If you would like more information about upcoming litters, please email us at barefoot@barefootlabpuppies.com with your preference of color and gender. Sorry, but we cannot respond to text or phone call requests for information. Only email inquiries, please.
---
Visit us on Facebook
Pet Insurance
If you are looking for pet insurance, click
Here
for information about an affordable pet health insurance plan from the #1 customer rated, HealthyPaws Pet Insurance and Foundation, that covers everything that matters -- injuries, illnesses, genetic conditions, and emergency care.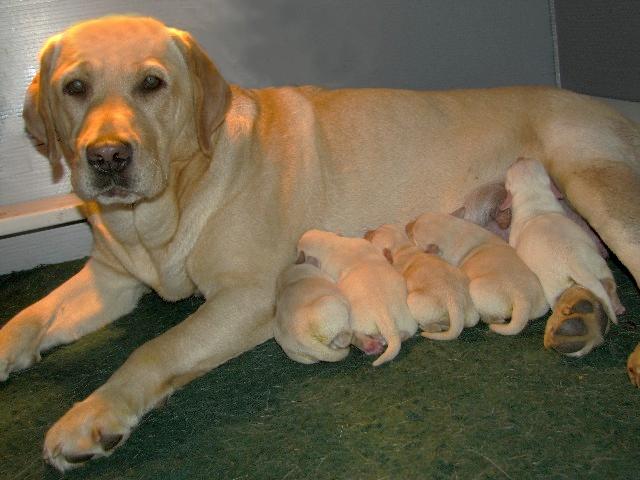 Autumn and her litter.
How to care for your new puppy
Our new puppy owners might want to check out the
"Caring for your new puppy"
section on the left side bar. It has a lot of valuable information and tips for taking care of your pup. You also might want to read
"How to be a responsible dog owner"
from the American Kennel Club (AKC). Also, information about
Puppy Development
may be of interest. Photos of recent puppies are featured below.